The electric telescopic rod is a transmission actuator that promotes the rotation of the motor through the cooperation between the gears, drives the bearing, and pushes the trapezoidal threaded screw to realize the telescopic movement in a short distance.
Automatic telescopic rods are collectively referred to as Linear actuators.
What is an electric telescopic rod
The electric telescopic rods are sorted into the lift bar and the motor and Linear actuators are all on the same bearing.
It is divided into three parts, one-way and multi-part a.
But the principle is the same.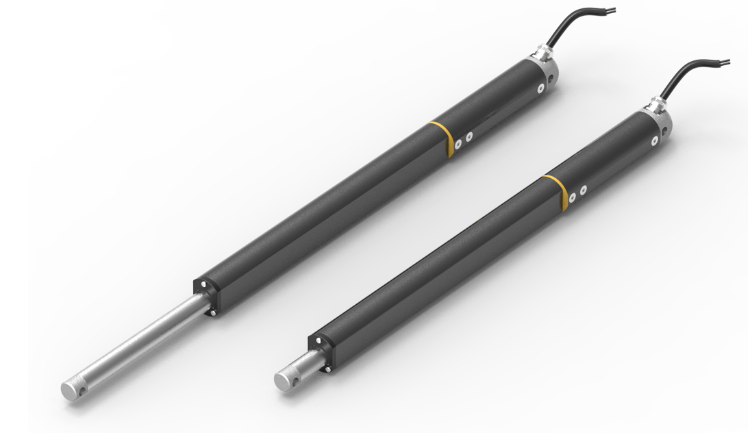 The electric three-section telescopic rod is usually used for lifting equipment and can usually be lifted to 4.5 meters for mobile lighting vehicles and cameras.
The other is a single section type. We call it a coaxial push rod with a telescopic distance of 325mm. It is widely used in window openers and door openers. Typically used in large buildings that require ventilation and ventilation.
Temyou once ordered that Australian customers use coaxial pushers on the door opener, pushed a total of four times, and replaced the previous hydraulic putter because there was too much trouble and needed to be maintained.
And maintenance.
Electric telescopic rod structure and parameter table
Coaxial Linear actuators
how to choose:
First of all, the electric telescopic rod belongs to the type of Linear actuators. Multiple products with different applications can be collectively referred to as Linear actuators, so the first place to figure out where to apply.
Second, because Linear actuators are flexible, even if you know where the product is used, there are many options for the product, such as voltage, speed, mounting method, mounting distance, load, etc., so you need to know more clearly.
Understand the general direction of the product.
The next step is to ask for your company information and order quantity. We will send the sample to your hand within 15 days. Of course, if the product exceeds some of the special customization requirements we set, we will clearly tell the customer the cost of opening the mold.
The customer assumes this responsibility.
An agreement is reached to send the sample to the door and test the application and problem of the product.
Accept mass production in accordance with the number of products of the other party.
Following the above steps, you can call us to request a price knowledge of the electric putter and other related products. Our engineers will try their best to answer your questions.