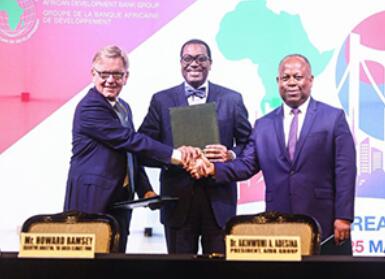 Chian Linear Actuator Website: African Development Bank Signs Partnership for 10GW Desert Solar Project
According to reports, the African Development Bank has signed a cooperation agreement with the Green Climate Fund and the Africa50 Investment Fund to develop 10GW solar energy projects in the Sahel region.
It is understood that this cooperation agreement was signed during the annual meeting held by the African Development Bank in Busan, South Korea. The three agencies are committed to sharing ideas and resources for Sahelian solar power generation in West and Central North Africa from Senegal to Sudan.
The African Development Bank's desert electricity program aims to provide solar power to 250 million people, including 90 million who have been installed off-grid.
The president of the African Development Bank stated that "Desert Power plans to change the state of electricity shortage in the Sahel region by accelerating its access to electricity through solar energy. To achieve this ambition, it is necessary to strengthen cooperation and therefore with the green climate. The Fund and Africa 50 are a great milestone that will help us achieve scale."
Some of the initiatives included Burkina Faso, Djibouti, Ethiopia, Eritrea, Mali, Mauritania, Niger, Nigeria, Chad, Senegal and Sudan.
Original Title: African Development Bank Signs Partnership for 10 GW Desert Solar Project