Co-constructing the Beijing Research Institute of Jiangsu University to carry out joint training for graduate students
On the morning of November 19th, at the signing ceremony of the establishment of a cooperation agreement between provincial and municipal universities in Jiangsu University, China Agricultural Machinery Research Institute and Jiangsu University signed a strategic cooperation agreement, which was appointed by Wang Bo, deputy secretary of the Ministry of Agriculture of Jiangsu Province. Li Sizhang, secretary of the party committee, participated in the event and signed a contract with the vice president of Jiangsu University.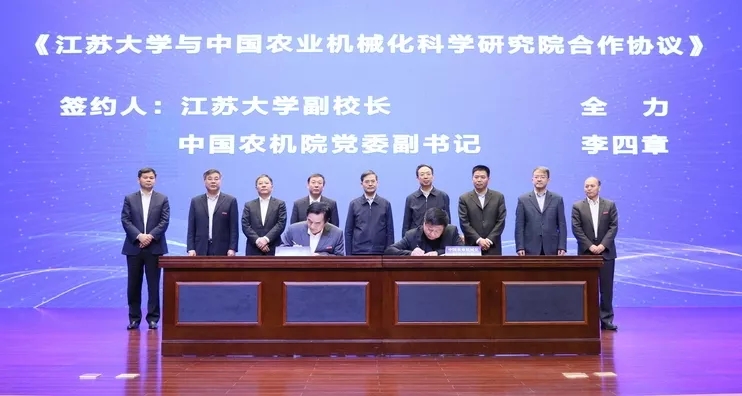 Director of Education Bureau of Jiangsu Provincial Department of Education, Ge Daokai, deputy director Liu Hong, Zhenjiang Municipal Party Committee Secretary Hui Jianlin, Mayor Zhang Yefei, Chinese Academy of Engineering Academician Zhao Chunjiang, Jiangsu University Party Secretary Yuan Shouqi, President Yan Xiaohong and other witnesses signed.
According to the agreement, China Agricultural Machinery Research Institute will cooperate with Jiangsu University to further deepen scientific research, discipline construction, personnel training, transformation of results, international exchanges, etc., jointly build the Jiangsu Branch of China Agricultural Mechanization Research Institute, and promote Zhenjiang intelligent agricultural equipment technology innovation industry. The construction of the park.
Jointly build the Beijing Graduate School of Jiangsu University and conduct joint postgraduate training to promote the development of agricultural machinery, agricultural product processing and food engineering disciplines.
Industrial linear actuator price|Furniture-Heavy agricultural machine linear actuator manufacturer-GeMinG Drive