Linear actuator system for medical care applications
With the increasing demand for high efficiency and ergonomics in the field of medical care and nursing, the linear actuator system solutions applied to medical equipment also need to be more advanced and intelligent. GeMinG is the supplier of this advanced linear actuator solution. The system typically consists of a multi-function control box that connects one or more linear actuators/lifting columns that have been rigorously screened and tested, and consists of a variety of simple hand controls and foot controllers.
Whether you need a quality, simple system or a versatile, advanced linear actuator solution, GeMinG's motion system can help improve the functionality of a wide range of clinics, healthcare, healthcare, home care, and disability applications. .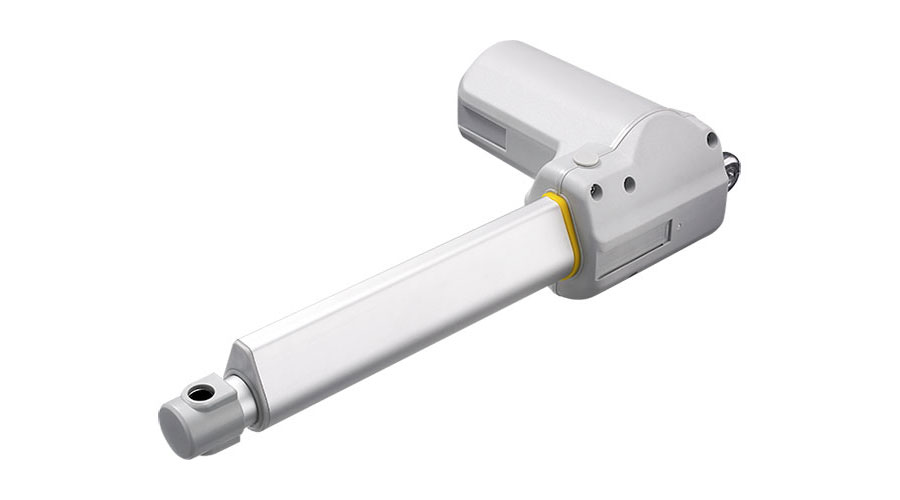 Ge Ming HTB60F linear actuator is designed for various application, such as furniture, dental chair, medical bed and so on. The linear actuator is powerful and quiet that is an ideal product for nursing departments such as hospital beds.
The quality and quality of the GeMinG provided by the HTB60F ensure that you have a long-life, maintenance-free product...
General Features
Voltage of motor: 12V DC,24VDC

Maximum load: 8000N(Push),4000N(Pull)

No-Load Speed:5-40mm/s

Full-Load Speed:3-23mm/s

Stroke: 100~600mm

Minimum dimensions: Stroke+ 163 mm

Stroke+ 190 mm (S>400mm)

Color: Silver gray or black

IP rating: IP54

Operational temperature range: -25°C~+65°C

Higher duty cycle (25%),

Noise Level:≤52db

Other options: No

High-strength N steel housing protects motors and gears

Built-Limit function (not adjustable)
Flexible combination of the systems you need
GeMinG's extensive product portfolio allows you to create linear actuator systems that exactly match your needs. Almost all GeMinG products are compatible, so you have the flexibility to choose. In addition, our products are constantly adding new features, such as (data service tools), (electric brake control) or (off-bed induction) are optional.
Reliable and rigorously tested and durable solution
All products in the GeMinG healthcare sector are rigorously tested to ensure they pass international medical standards. They are washable and meet the requirements of EN10535. With our systems, your equipment not only has a longer life, but also has excellent performance and is virtually maintenance-free.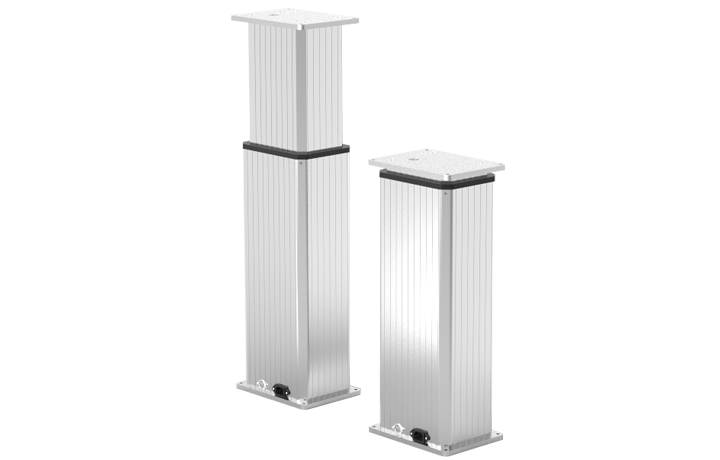 HT-A2 linear actuator column (Ge Ming) one Column product development for medical and work environments, such as hospital beds, nursing home beds, treatmentunitsand height adjustable desk applications. The two outer tube HT-A2 formula canprovideastable operation of the lift, and can provide minimal dimensions and longstroke selection ... and so on...
General Features
Voltage of motor: 12V DC, 24V DC, 36V DC, 48V DC

Maximum load: 4,000N 2,000N,

The fastest speed at full load: 4mm / s (load 4000N)

Stroke: 50~800mm

Minimum dimensions: Stroke + 180 mm (S<300mm)

Stroke + 200 mm (S>300mm)

Color: Silver gray

IP rating: IP54

Operational temperature range: -25°C~+45°C

Higher duty cycle (25%),

Other options: Hall sensor

High strength metallic zinc alloy housing protects motor and gear

Built-in limit switches (not adjustable)
Experienced global partners
For more than 20 years, GeMinG has developed linear actuator systems for a variety of medical equipment such as wheelchairs, medical beds, and patient lifts. Now, these accumulated experiences are used by us to continuously improve existing products, and to develop more innovative products, and to enter into close cooperation with customers. Our direct subsidiaries in more than 35 countries around the world provide customers with the most relevant information and technical support in the local market.