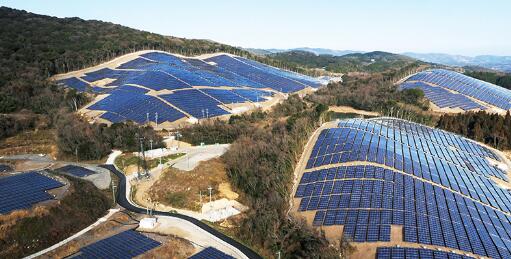 Chian Linear ActuatorWebsite: Hanwha Group recently announced that it will open a US-based solar module factory in the United States in 2019 with an estimated annual production capacity of more than 1.6 GW.
According to reports, the facility will be located in Whitfield County, Georgia, near the Tennessee border. Han Hua stated that Whitfield County will give its $30 million worth of benefits by providing free land and tax cuts.
Hanwha said that the product provided will be a passivated emitter-side contact (PERC) module for the United States rooftop and ground installations. Solar cells will be supplied to the facility from the company's Korean manufacturers.
The "Korea Times" stated that this is the last choice made by the company based on a prior public statement.
South Korea Group CEO Cho Hyun-soo revealed in January that South Korea filed a complaint with the World Trade Organization about the Trump administration's tariff on the 201st solar panel.
If the facility will be equipped with 1.6 gigawatts of solar modules worth 50 cents/watt, this will avoid the $200 million import tariff for 2019, the $160 million tariff for 2020, and the $120 million tariff for the 2021 final tariff year. .
This also means that Hanwha Group will soon have manufacturing capabilities in the United States, South Korea, Malaysia and China.
Since Trump's government announced the imposition of high tariffs on imported solar cells, major manufacturers in the world have begun to announce the establishment of factories in the United States to avoid high import taxes. For example, JinkoSolar has announced the opening of a new factory in Jacksonville to support its 2.75 GW supply agreement with NextEra Energy.
SunPower also purchased the SolarWorld Americas facility and produced a series of P-type hybrid modules in the United States. Itek and Solartech Universal also recently announced expansion plans.
The current production capacity of the Tesla-Panxia super factory is not yet clear, and Tesla's maintenance of the 2019 plant will reach 1 GW of expectations.
With the Tesla-Matsushita super factory reaching full capacity, SolarTech Universal and Mission Solar, as well as the new plant of the Hanwha Group, will be expanded. If all factories are completed, the U.S. crystalline silicon module capacity at the end of 2019 will reach at least 4.4 GW.
In addition, First Solar also announced plans for the largest solar panel factory in the Western Hemisphere to manufacture its large-size thin-film solar modules. Therefore, if we add this 1.8 GW thin-film solar module, the United States will be able to meet half or more of the projected demand.
Linear Actuator For Medical Bed ,Lifting Column For Medical Operation,Linear Actuator for Hospital beds,Linear Actuator For Medical Equipment ,Lifting Column For Medical Equipment ,robot using linear actuator,Medical Bed Actuators,Solar Linear Actuators,tractor using linear actuator,linear hydraul