The management of pig farms and chicken houses in raw pork and broiler farms is a very important part of breeding, and good monitoring of the ventilation system and temperature control in the chicken house is also a major condition for ensuring the health of livestock. In the actual events of large farms, the control of the quantity, type and variety of feed is complex and time-consuming. Farmers need to customize the feeding of special physical conditions (such as young chickens, chickens with disease) or different livestock. The suitable temperature fluctuation range of small day-old chickens is small, the key to ventilation is that no cold air can be directly blown to the body. In early spring, winter, and late autumn, the ventilation of small day-old chickens should master the wind speed of the ventilation window.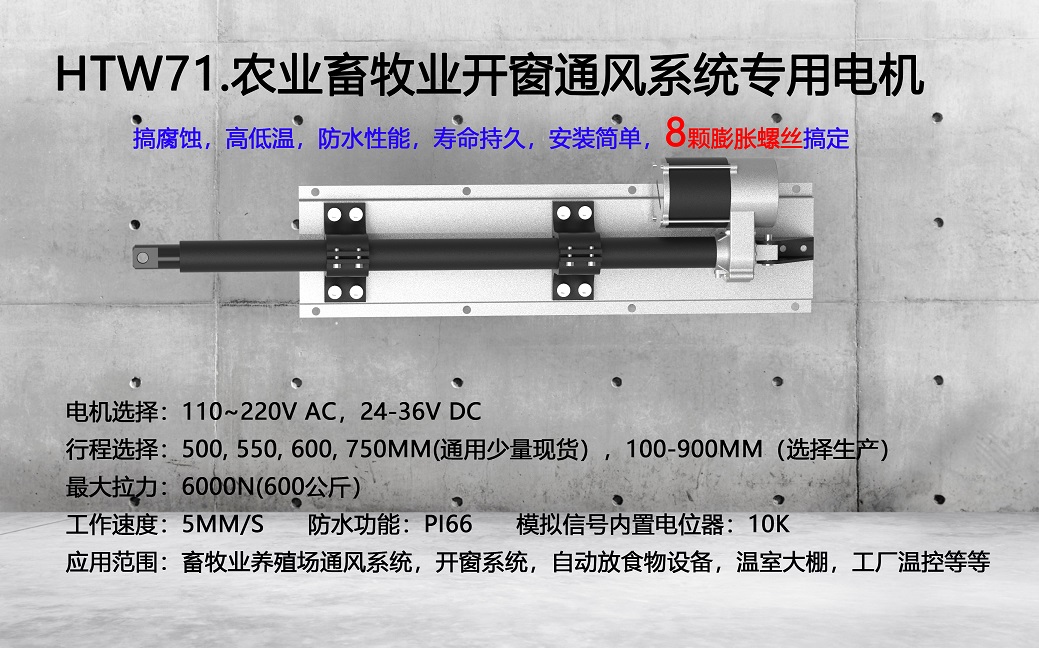 The complete farm ventilation environmental control system includes many devices, such as: evaporative cooling wet curtain, exhaust fan, water supply system suitable for wet curtain, IW type air inlet, LFd type light filter, Farm Premium controller, dedicated electric push rod for ventilation Wait, can provide ideal growth environment for poultry breeding in all environments in the polar and equatorial range, that is, whether in the northeast or southwest, can be adjusted for chicken houses, duck houses, pig farms through environmental control ventilation system The temperature, the finished broiler produced by the large-scale farm using the environmental control system, makes the farm's performance much higher than the average performance parameters of other farms.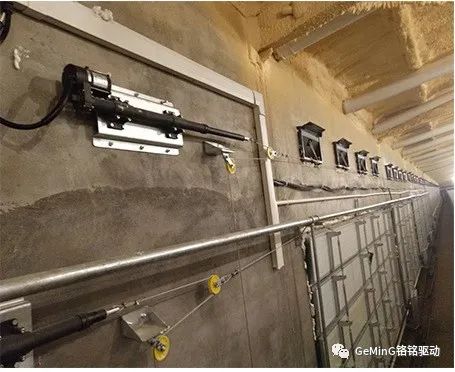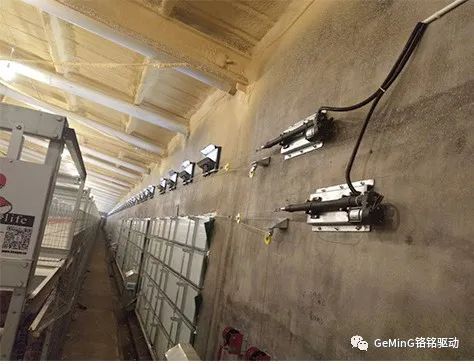 The core key point is the environmental control ventilation system:
• Improve feed conversion rate
• Increase broiler weight
• Broilers are healthier
• Higher farm income
GeMinG developed and produced the electric push rod HTW71 for automatic ventilation in the farm. By setting the driving mechanism of the push screw, push lift rod and push rod motor, the rotary motion is converted into linear motion, thereby achieving high precision, good rigidity and noise. Small features, and timely feedback of the position of the push rod through the 10K potentiometer signal.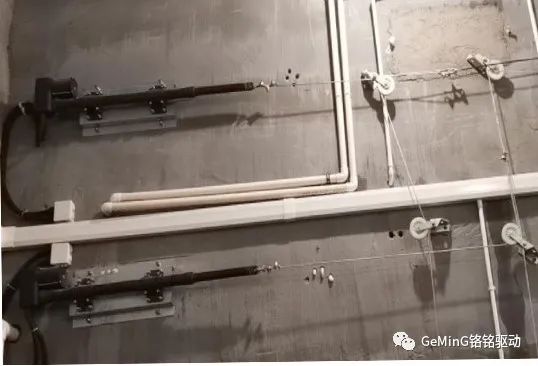 GeMinG Chroma Drive specializes in the research, development and manufacturing of the animal husbandry industry chain screw type push rod type electric window opener, breeding pig farm and chicken house electric window opener ventilation window reducer motor, breeding electric window opener chicken house duck house electric ventilation window push The surface of the rod and push rod is made of special materials with anti-corrosion treatment, which is especially suitable for agriculture, animal husbandry and industrial equipment. The high-thrust window opener can be applied to larger windows and top windows, with explosion-proof and fireproof functions, strong locking force, and the signal transmission function protection level is up to IP66.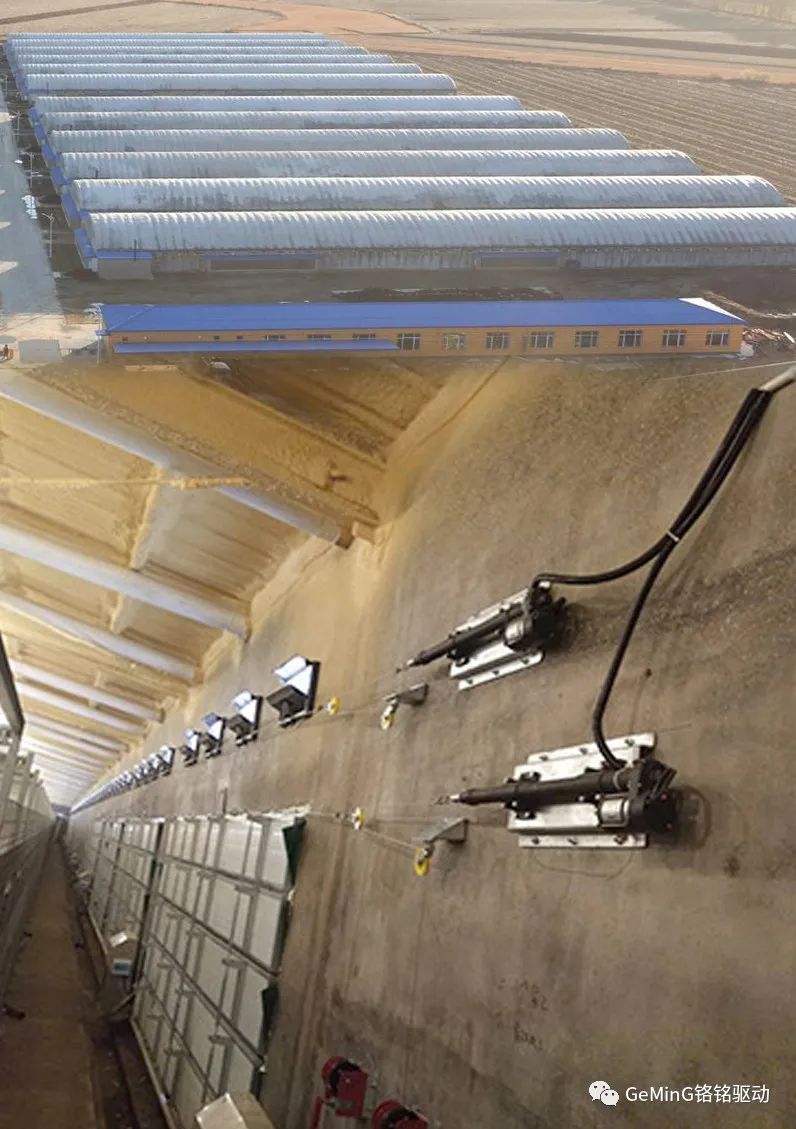 TW71 Series model
Special electric actuator for animal husbandry
TW71 is one of the push rods developed by GeMinG Chromium for livestock farms. It is suitable for the application of sliding window ventilation in pig houses and chicken houses. Animal husbandry, industrial equipment, and high-thrust window openers can be applied to larger windows and Top window, explosion-proof and fireproof function, strong locking force, signal transmission function, protection level up to IP65, in addition to comply with ISO safety regulations,
Product Features
Voltage: 24 V DC, 220 V AC
Maximum thrust (pull): 6,000 N
Speed at full load: 5-10.mm/s
Minimum installation size: stroke + 180mm
Dynamic lateral torque: 80Nm
Static lateral torque: 100Nm
Adjustable installation
Colour: Black
Voice: 55DB
Safety certification: comply with ISO9001-2008,
Operating temperature range: -25 ° C ~ + 65 ° C
Full performance temperature range: +5 ° C ~ + 45 ° C
Protection grade: IP65
Screw selection: trapezoidal screw
Other options: 10K potentiometer analog signal output
Control options: independent control, centralized control.
CE and RoHS specifications, compact size
Suitable for small space applications
High-strength metal zinc alloy gear box and shell,
Built-in limit switch (adjustable)