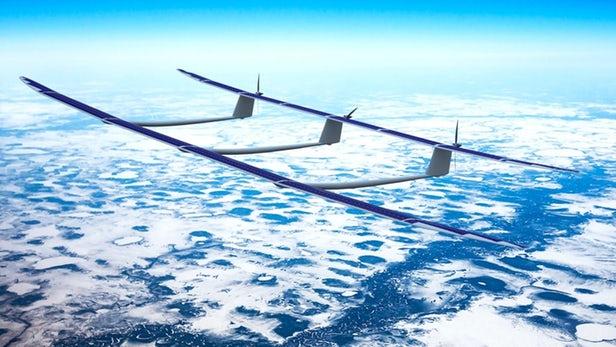 Chian Linear ActuatorWebsite: The combination of satellites and drones forms a kind of unmanned aerial vehicle called the "High-altitude Pseudolite" (HAPS). It can soar at the edge of space for a long time, for telecommunications relay or environmental monitoring. Recently, the UAVOS ApusDuo prototype was tested for the first time. It is an autonomous solar-powered flight with very flexible wings that can be bent or bounced to keep it at high altitude. Competitors in this field are not embarrassed. For example, in 2010, Zephyr broke the record of endurance and height='auto' rea. In 2014, it was used by Airbus again.
The ApusDuo is an autonomous solar-powered aircraft that was designed with long-term air-conditioning in mind. It has just completed its first test flight.
Earlier reports said that Facebook is also testing a drone called Aquila, in order to provide high-speed Internet for developing countries. In recent months, the European Space Agency has also organized a seminar to find out the best theoretical practice.
UAVOS stated that the ApusDuo is made of carbon fiber and has two sets of parallel wings and is linked by three pillars. This is similar to many other HAPS. In the upper part of the wingspan, it is equipped with a series of solar panels, and all the affairs are controlled by a small on-board computer. Both take-off and landing can be completed autonomously. Its CPU is designed to control and bend the wing and can be adjusted when weather and wind conditions change to keep it in the air.
The current Apus Duo prototype has a wingspan of 46 feet (14 meters) and a weight of only 33 pounds (15 kilograms) and has just completed its first test flight.
UAVOS said that the aircraft has reached a record of 1,000 hours at a height='auto' rea of 66 feet (20 meters), but it is expected to reach at least 50,000 feet (15,000 meters).
Tests have shown the flexibility of the aircraft, even in the turbulent flow, its wings can calmly deal with.
Original title: ApusDuo prototype of the solar autonomous flying drone completed its first test flight